A quality toilet is one of those things that people often don't fully appreciate until they suddenly no longer have access to it. A toilet is also the type of device that can seriously malfunction in multiple ways if installed improperly by an inexperienced individual. That's why professional toilet installation is incredibly important for well-functioning toilets. Here at Anytime Plumbing & Solutions, we can easily take care of installation for new toilets if you need them.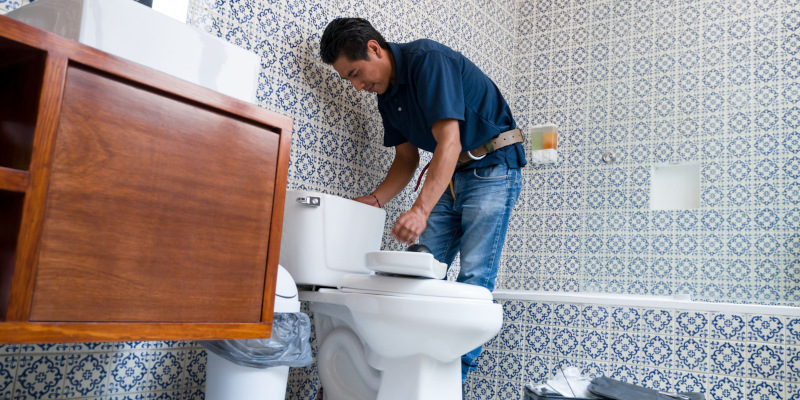 There are three main reasons as to why professional toilet installation is crucial for a quality bathroom experience:
Avoiding Leaks. There are multiple ways that a toilet installation can go terribly wrong without a professional handling the job, and water leakage that ends up ruining a bathroom is at the top of the list. Professional toilet installation is incredibly important to make certain that the toilet is sealed correctly and that the base is seated levelly. Both the tank and the base can leak otherwise, so using professional toilet installation from should be a priority.
Toilet Weight. Anyone who has ever attempted to lift a toilet knows exactly how heavy they can be. Porcelain is hardly a lightweight material, and not only can this make installation complicated, but it can also cause injury to the inexperienced individual trying to hoist it into the correct spot. Depending on whether the toilet is a solid one-piece or a two-piece, the toilet can weigh anywhere from seventy to over one-hundred pounds. Professional toilet installation can quite literally save a homeowner from backbreaking work and potential injury since plumbers will know exactly how to safely move it into place.
Porcelain Isn't Invincible. Porcelain is one of those materials that can be incredibly tough but simultaneously quite delicate. Once it's professionally installed, toilets are secure and strong, but trying to carry it or lower it onto the correct spot without an accidental drop is tricky. Sometimes, a slight mishandling or slip can cause a chip or full break, which can be both dangerous and costly. Allowing a professional to handle toilet installation is always a safer bet.